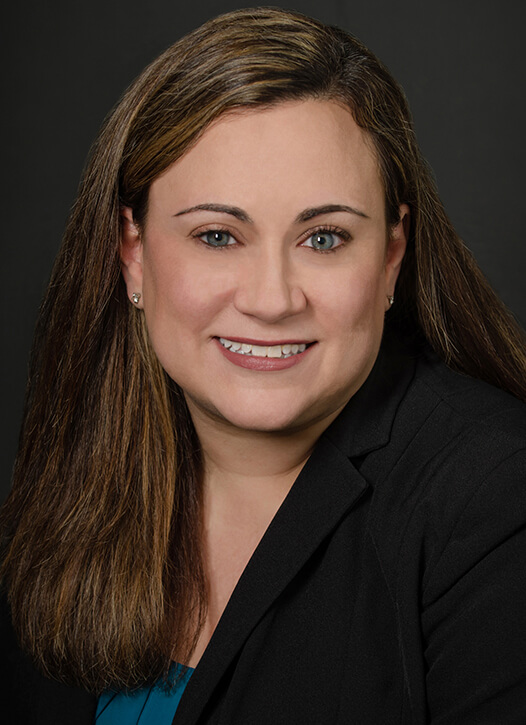 Helen Mesoloras
Helen is one of only a few Certified Elder Law Attorneys in Illinois. She has been licensed to practice law since 2004 and joined our firm in 2012. She has been working in the field of elder law her entire career, with a focus on long-term care planning guardianships, probate and trust administrations, and estate planning.  Helen represents clients in routine guardianship and probate matters, as well as more complex Medicaid and special needs planning cases.  She has coauthored several chapters in Illinois Institute for Continuing Legal Education publications, chapters in Illinois Jurisprudence (Lexis-Nexis) covering Medicaid planning and basic estate planning, and is a frequently requested presenter for attorney, consumer, and healthcare professionals groups.
Helen has been named as a "Leading Lawyer" by the Leading Lawyers Network since 2020 and an "Emerging Lawyer" from 2017 – 2019. Less than 5% of all lawyers licensed in each state have received the distinction of "Leading Lawyer".
Helen was the 2017 President of the National Academy of Elder Law Attorneys Illinois Chapter and was selected as the Outstanding Member of the Year in April 2018.  She enjoys cooking and arts and crafts projects.
I find practicing in the area of elder law and working closely with families truly rewarding. It is an area of the law that is relatable and has or will affect all of us at some point during out lives.

~Helen Mesoloras
Education
Juris Doctor from DePaul University
Bachelor of Arts, with honors, in Public Policy from DePaul University
Professional Memberships
Chicago Bar Association, Elder Law Committee, Probate Committee
National Academy of Elder Law Attorneys, National and Illinois Chapter
National Elder Law Foundation
Illinois State Bar Association
Publications
"Medicaid Planning for Spouses, Blended Families, and Life Partners'-coauthored with Kathryn Casey for Illinois Institute of Continuing Legal Education's 17th Annual Elder Law Short Course.
"The SECURE Act and Planning with Retirement Benefits" – coauthored with Kathryn Casey for Illinois Institute of Continuing Legal Education's 16th Annual Elder Law Short Course
"Medicaid Issues" – for the Illinois Institute of Continuing Legal Education's "Special Needs Trusts" (2020 Edition)
"Planning with Retirement Benefits" coauthored with Kathryn Casey for Illinois Institute of Continuing Legal Education's 15th Annual Elder Law Short Course
"Medicaid Issues", Special Needs Trusts 2016, 2013 & 2008 Editions, Illinois Institute of Continuing Legal Education
"Illinois Medical Assistance for Long-Term Care: Nursing Homes, Supportive Living Facilities, and Community Care Program Services," Advising Elderly Clients and Their Families – 2015 Update, Illinois Institute of Continuing Legal Education
"The Guardian's Duty to Investigate and Pursue Eligibility for Government Benefits and Certain Trusts Available That Satisfy That Duty," Guardianships for Disabled Adults, Advance Directives and Mental Health Law 2011 Edition & 2014 Supplement, Illinois Institute of Continuing Legal Education
"Advising Elderly Clients," Estate Planning for Illinois Attorneys: The Basics and Beyond 2008 Edition, Illinois Institute of Continuing Legal Education